Happy 15th Birthday, Rachel
You are SGH's new arrival on 27th September 1990!
It seems like only yesterday -
You were a tiny little contended baby as in the photograph. You were the most contended baby. After the last feed at 10 pm, you would sleep through the night until 6 am the next morning. You spared me from having to join a mothers' support group to share the horror stories of their babies treating day as night and night as day.
Thank you, Rachel!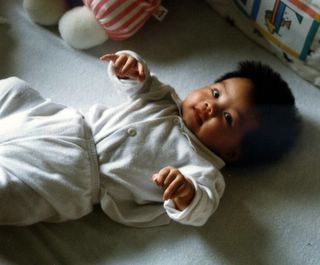 You grew into a curious toddler. You were as curious as the asking eyes in the photograph. Any object that you grabbed hold of, you would put into your mouth. Nieces called you "vacuum cleaner" because no carpet left unturned with your presence. It was then I learnt to live in simplicity.
Thank you, Rachel!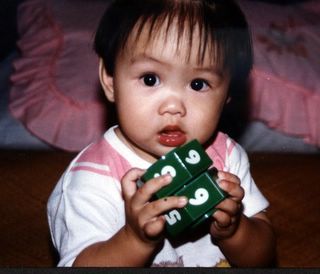 You began to ask the whys, the whos, the whats, the hows the moment you opened your eyes. And you would only stop when you were too tired until you went to sleep. You began to have a mind of your own. You refused to sing the kindergarten songs because you thought some of the songs were actually laughing at the unfortunate people. To you, describing a child without mother as a grass without nobody to take care of them was actually laughing at the child. You enjoyed the bedtime stories. It was this time of bedtimes stories that laid the foundation of our bond when times become difficult as you enter into your teens.
Thank you, Rachel!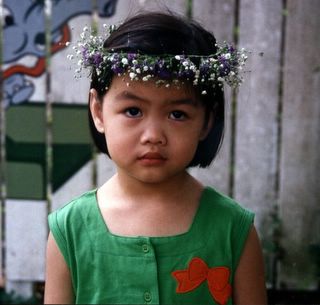 You barricaded yourself in your room, music blaring, with earphones fused to your ears. When I tried to talk to you, you rolled your eyes and exclaimed, "Mum, you just don't understand!" There were battles and struggles everyday. As I began to despair of ever being a meaningful part of your life again, you suddenly grew out of it! I even did not know when the mother/daughter connection is once again filled with laughter, trust and love!